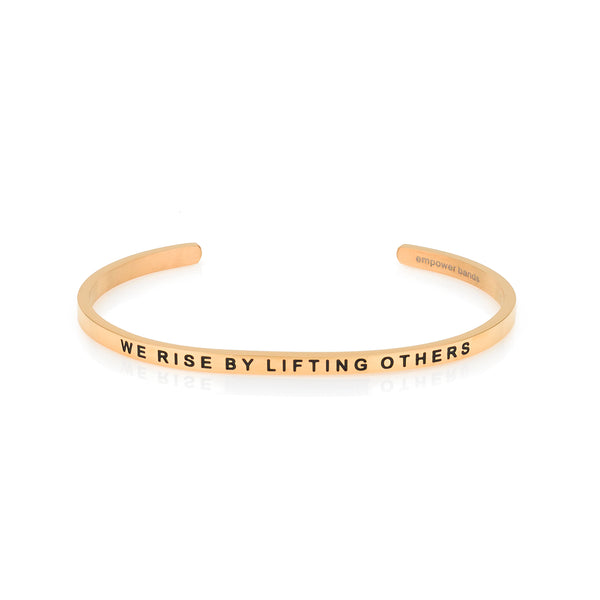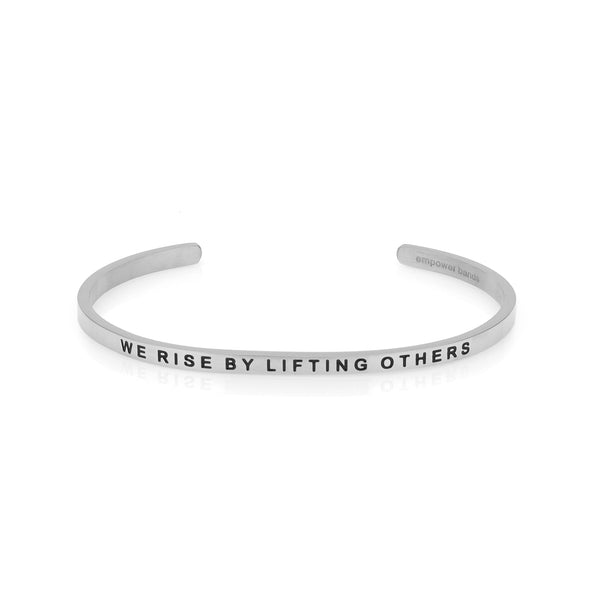 WE RISE BY LIFTING OTHERS Bracelet
Here is the balm for your aching spirit. The medicine to remember that each one of us has a divine power and purpose. We are not here by accident and we are never alone. We were made for these exact times to help elevate the collective vibration. And it does not have to be grand, loud gestures. No bells or whistles are required. It is kind eyes and sincerity. It is showing up armed with compassion. Even tiny gestures reverberate love, and eventually, everything connects. It is the law of the universe, the law of karma. We rise by lifting others.
The adjustable cuff is made from surgical-grade stainless steel or gold-plated surgical stainless steel.


The width of the bracelet cuff is 3MM and is approximately 2.5" in inner diameter.