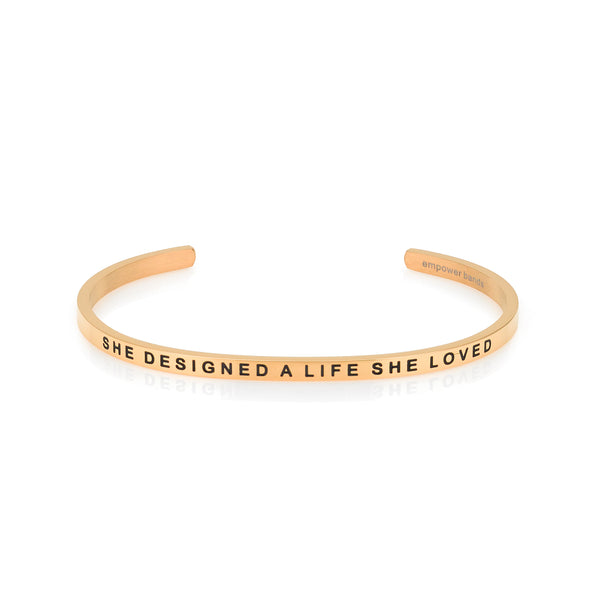 SHE DESIGNED A LIFE SHE LOVED Bracelet
Your potential is infinite. The question is how far are you willing to go? Will you remember that you do not need permission and that you are limited only by your imagination. Will you pick up both pen and sword and write your own story. Will you remember that it is okay to be afraid, the way so many of us are. Will you remember that it is okay if your life isn't on someone else's schedule and doesn't fit society's narrowly laid plans. In the words of poet Mary Oliver: Tell me, what is it you plan to do with your one wild and precious life?
The adjustable cuff is made from surgical-grade stainless steel or gold-plated surgical stainless steel.


The width of the bracelet cuff is 3MM and is approximately 2.5" in inner diameter.