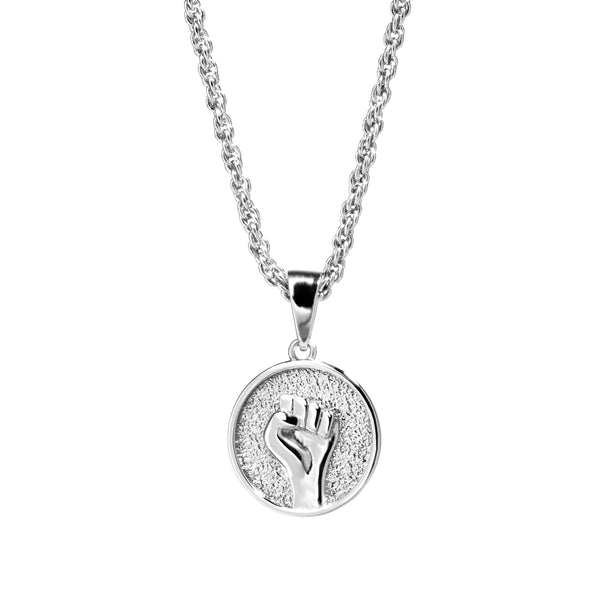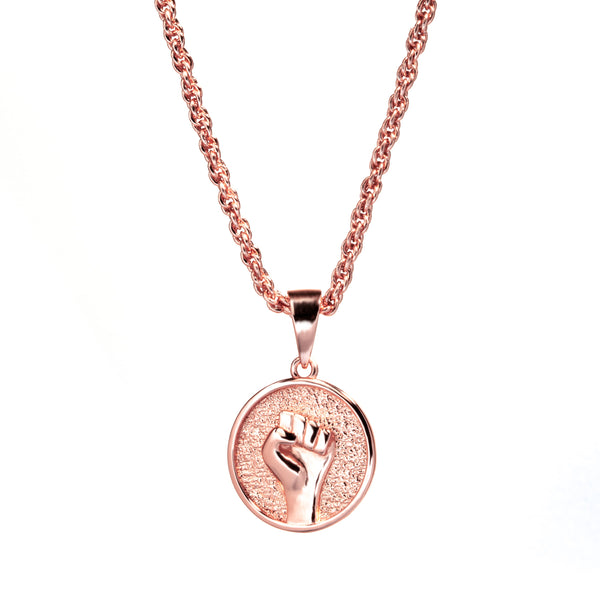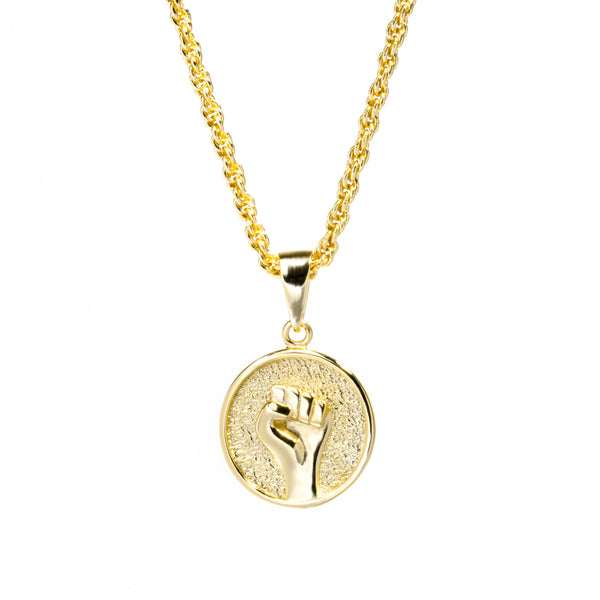 "If you are neutral in situations of injustice, you have chosen the side of the oppressor" - Desmond Tutu
Art has always been a means of protest throughout history. So, it is our goal to use creativity to create art while making a difference!

The Resist Necklace was created to support social justice, as an act of resistance. Now, more than ever, we need to continue the momentum of pursuing justice for a better, equitable future for all.

The resist fist is a universal symbol of solidarity and support. An iconic symbol that has been seen throughout immensely important moments in history, such as the 1968 Summer Olympics in which John Carlos and Tommie Smith raised their fists during the American national anthem as a sign of solidarity for human rights. It is often mistaken for a political gesture for Black power, but Tommie Smith stated in his autobiography that it was a "Silent Gesture" that was dedicated to human rights. In addition, Nelson Mandela also clenched and raised his fist upon his release from prison in 1990.

We resist the injustices and violations of human rights. Change is happening. And, we would like to encourage and support this with you. With your purchase, at least 20% of the profits from this collection will be donated to organizations that advocate for change. 
Product Information

This necklace is made of sterling silver with a 14K gold vermeil or a 14K rose gold vermeil.

The necklace measurement is 18" long.