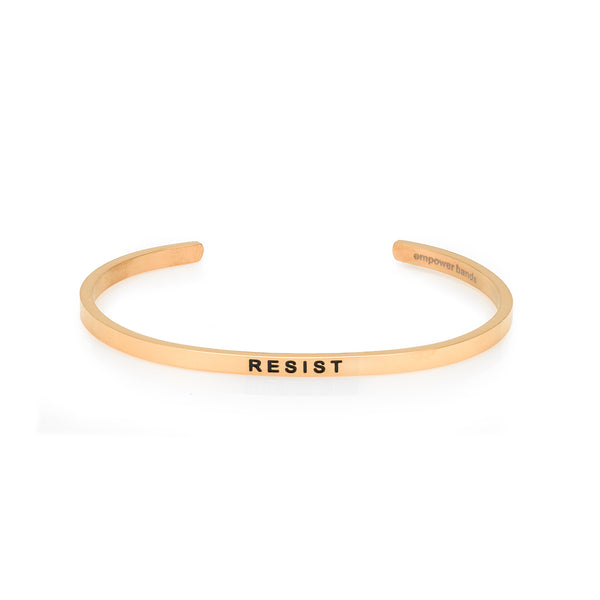 The biggest goal of oppressors is to limit your imagination about what is possible because if you cannot imagine it, it will never come to pass. To resist is to imagine something better, then fight for it everyday. We condemn State sanctioned violence, bigotry, and systemic discrimination in all its forms. We oppose hate and injustice directed at people because of their disability, gender identity, immigration status, race, religion, and sexuality. We disrupt the status quo and raise our fist in support of the people's movements for justice and liberation. We resist any act that threatens democracy, equality, and our civil liberties. Everyday, we resist, because we are the resistance.
The adjustable cuff is made from surgical-grade stainless steel or gold-plated surgical stainless steel.


The width of the bracelet cuff is 3MM and is approximately 2.5" in inner diameter.