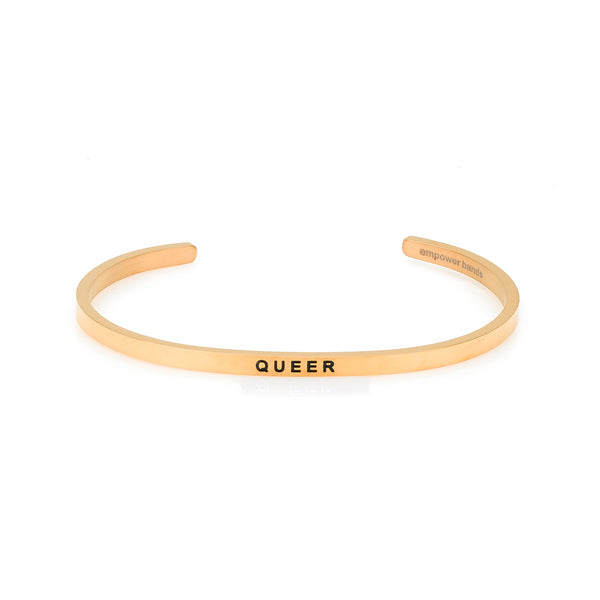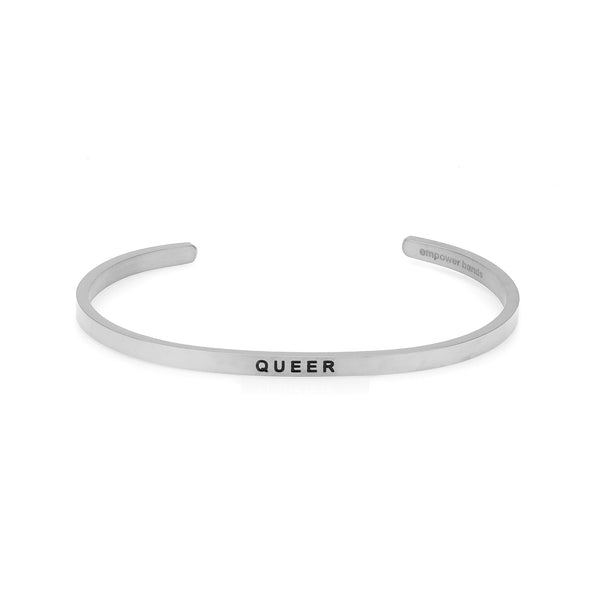 A word to create space for those that have been othered by social norms and customs, by outdated notions of gender. A wide spectrum of meanings and emotions but all a celebration of undefined abstractness, a defiance of restrictions placed on love. A rejection of the pejorative, the slur, by reclaiming it across sexual orientations and gender identities. A place outside the binary, the heteronormative, where so many of us exist in shades, in the way that feels right to us.
The adjustable cuff is made from surgical-grade stainless steel or gold-plated surgical stainless steel.


The width of the bracelet cuff is 3MM and is approximately 2.5" in inner diameter.