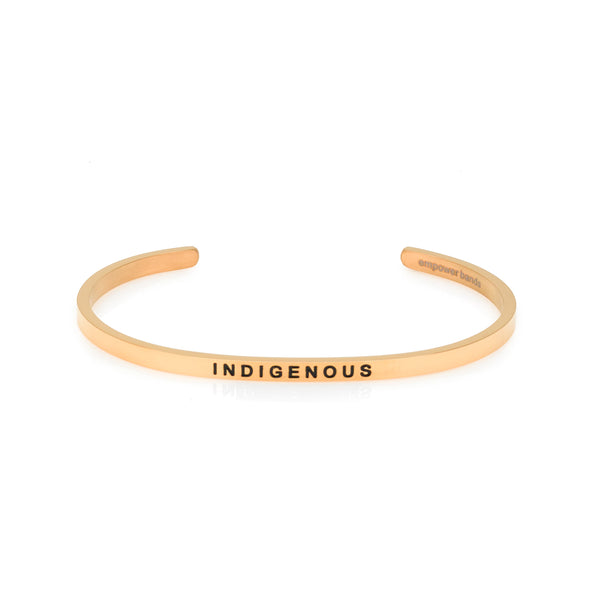 The first of the land. Native. An echo of drum sounds representing the heartbeat of Mother Earth. A perfumed reflection of songs used for healing, storytelling, and spirit medicine. Sacred rituals in reciprocity with the Earth. Here, listen to the teaching of the plants. Here, feel the music of the wind. There are lessons found in dreams and lessons from becoming awake. Each grain of sand teaches that the earth in your bones will return to the ground and that this land does not belong to you. Old stories and new ones all remind us to live gently because we do not inherit the earth from our ancestors, we borrow it from our children. We are protectors to this sacred plane, dancing in a holy circle.
The adjustable cuff is made from surgical-grade stainless steel or gold-plated surgical stainless steel.


The width of the bracelet cuff is 3MM and is approximately 2.5" in inner diameter.