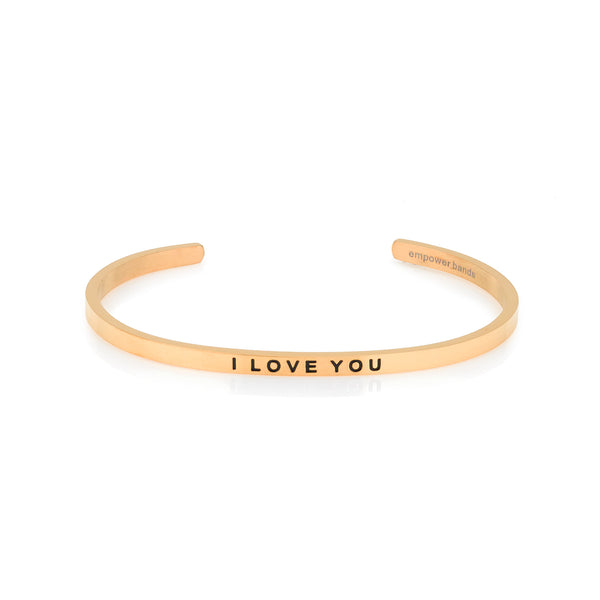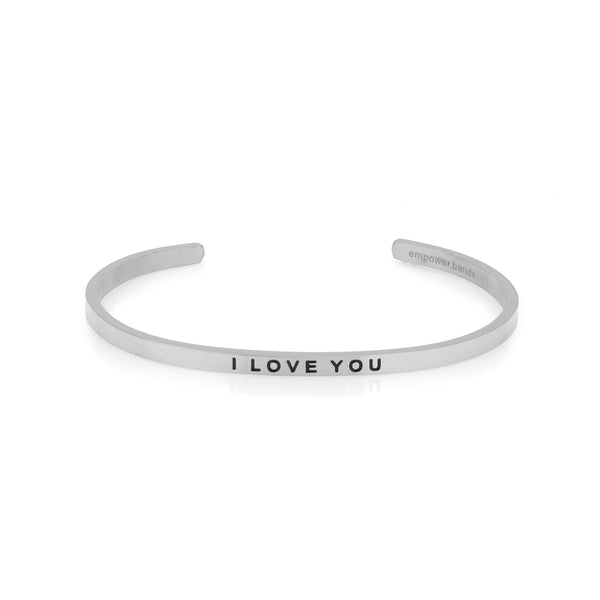 In case nobody has said this to you in a while: I love you. In case they've said it, but it wasn't felt, I love you. In case the words have lost some meaning for you, let me show you. I cannot give you solutions to all of life's problems, but I will love you through them. I cannot prevent you from stumbling, but I can hold out my hand when you need help getting up. Your successes are not mine but I truly enjoy seeing you happy. I cannot tell you who you are, nor who you should be. I can only love you as you are.
The adjustable cuff is made from surgical-grade stainless steel or gold-plated surgical stainless steel.


The width of the bracelet cuff is 3MM and is approximately 2.5" in inner diameter.