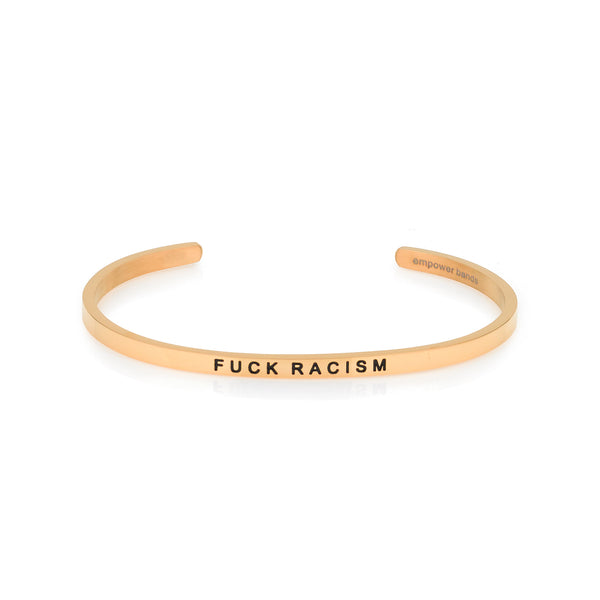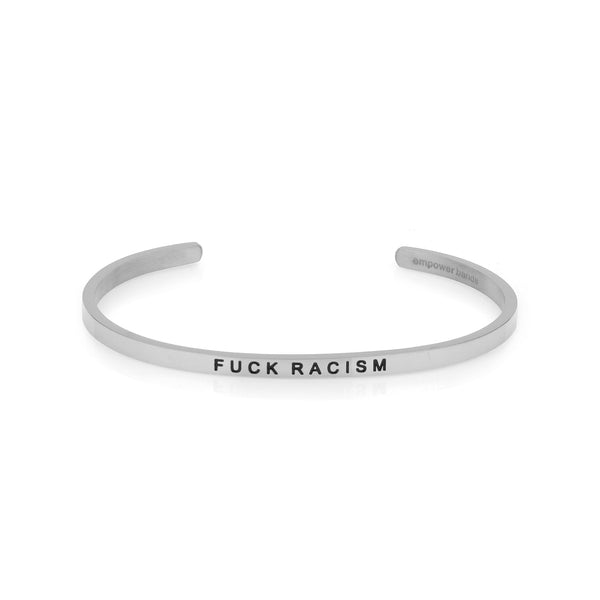 Let the pundits debate whether it was a hate crime while I quietly change the name on my resume to something more palatable. Let the news point at the painted slur on the wall, while I tell my daughter not to stay out in the sun too long, lest she get too dark. They say if you work hard you can have the good life. They don't mention that your income bracket won't stop the eyes that follow you around in the store. They say we are all equal, they don't talk about the real cost of the billion-dollar industry of skin bleaching. We need to decolonize our minds to name the pervasive, systemic, and insidiousness of racial violence. Of colorism. Of appropriation. This is how we will save ourselves: We will keep the lights on, make full eye-contact, and fuck racism.
The adjustable cuff is made from surgical-grade stainless steel or gold-plated surgical stainless steel.


The width of the bracelet cuff is 3MM and is approximately 2.5" in inner diameter.