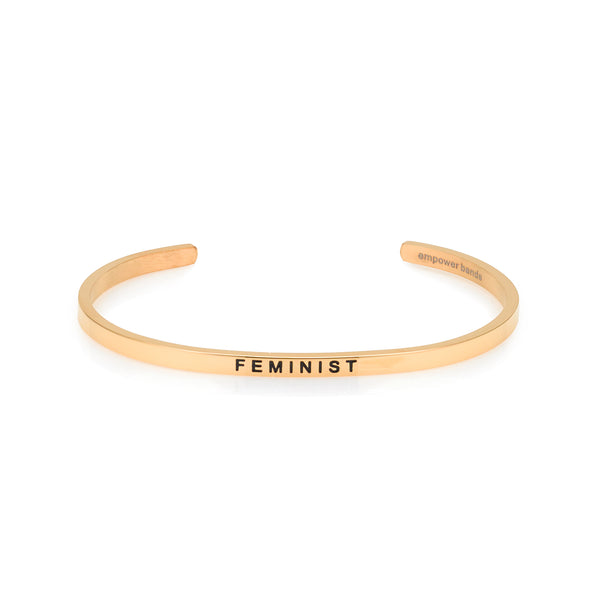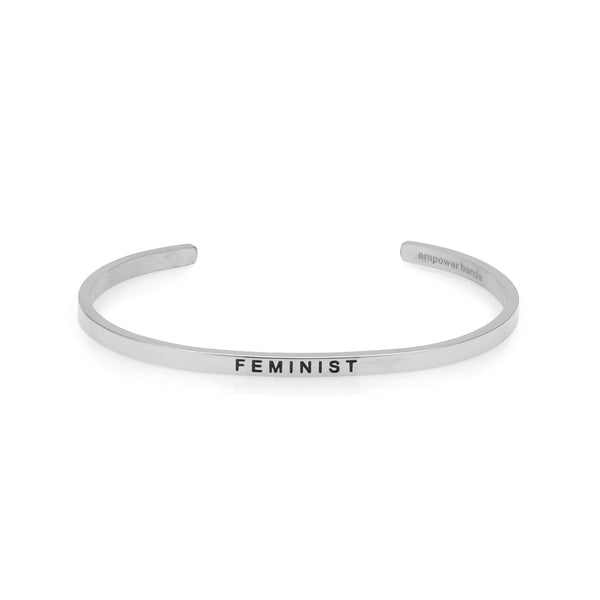 I am tired of this word as much as you are. I am exhausted that it still needs to exist. But you keep paying me unequal wages and charging me a pink tax to live. You revolve my entire being and worth around my physical body but won't free the nipple, normalize periods or body hair. You want me to look sexy but slut shame me if I'm sexual. Your respect is evaluated against the inches on my skirt, the tightness of my shirt. You pretend that consent is confusing, and besides, I shouldn't have gone out alone anyway. No matter what I decide to become, a stay at home mom, a CEO, or sex worker, someone will vilify me, because my version of woman is wrong. I am tired of this word as much as you are, but there is a long way to go before I can stop calling myself a feminist.
The adjustable cuff is made from surgical-grade stainless steel or gold-plated surgical stainless steel.


The width of the bracelet cuff is 3MM and is approximately 2.5" in inner diameter.