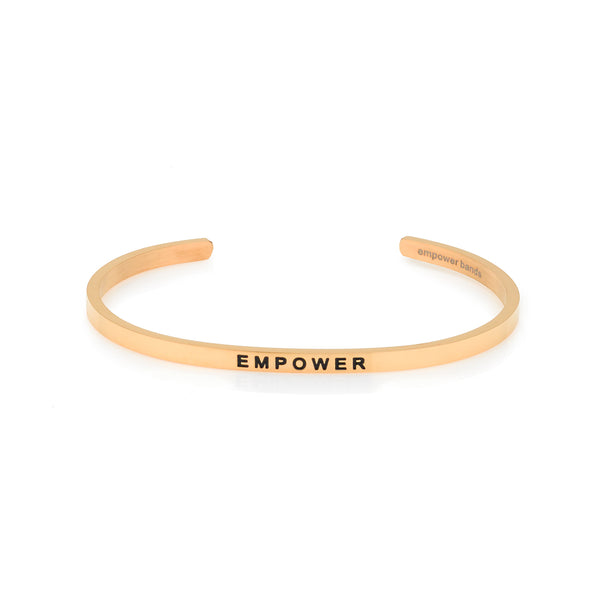 When we finally learn that confidence does not come from perfection but from letting go of the false notion of perfection, we begin to stand in our true power. From this blessed place, we can think abundantly and speak authentically. From this hallowed place, we can see that the seat of power is big enough to share. So we tell her that we stand with her, that we want to see her win. We help her summon her courage and rise in her own power. We know that behind every successful woman is another woman, so we share our sisterhood mantra: Never above you. Never below you. Always beside you.
The adjustable cuff is made from surgical-grade stainless steel or gold-plated surgical stainless steel.


The width of the bracelet cuff is 3MM and is approximately 2.5" in inner diameter.