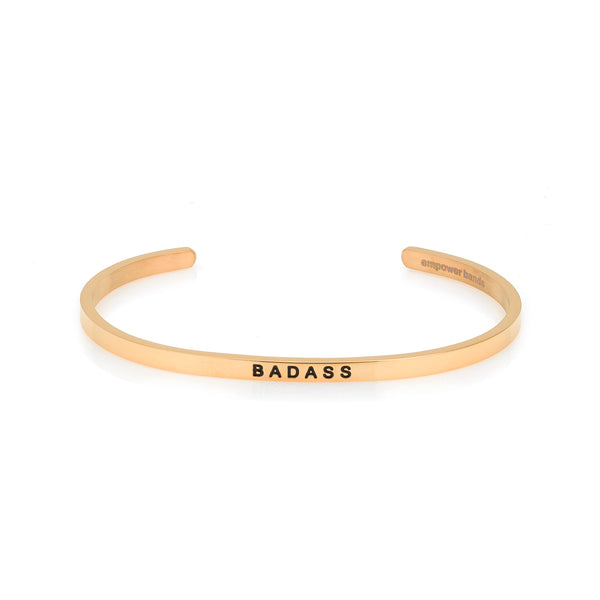 Don't be confused, it is a big energy. But it's not about tattoos and apathy. Or cars and money. It's not your gym body or fancy vacation. It's the inside job. The vibe you emit of someone who has not forgotten their soul. It's the way of the peaceful warrior. The always be kind but take no shit energy. The stand up for the underdog and for what's right energy. It's the integrity and kindness towards all living things including the earth for sustaining you, the gratitude for the food on your plate for sustaining you, the compassion for every human you encounter for they too know suffering. It's the quiet grace of surrender and walking this earth with respect for the journey type of badass.
The adjustable cuff is made from surgical-grade stainless steel or gold-plated surgical stainless steel.


The width of the bracelet cuff is 3MM and is approximately 2.5" in inner diameter.