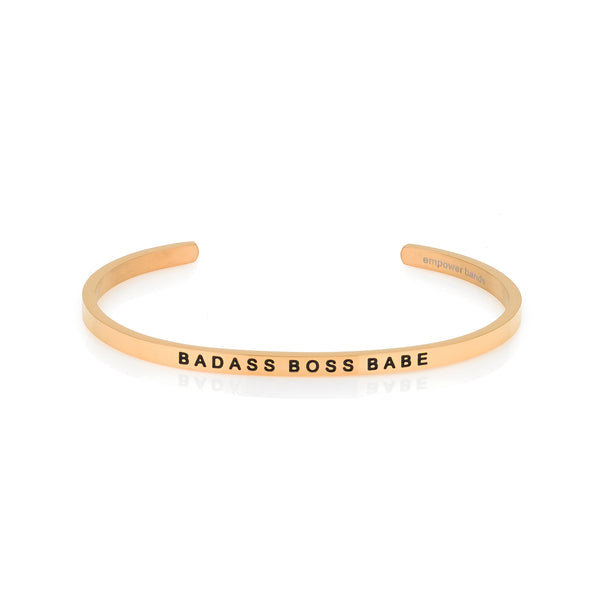 BADASS BOSS BABE Bracelet
The I don't need your permission type. The I'll do it on my own terms type. The I don't care if no one who looks like me has done it before, I'll get it done type. The get out of my way, and stop your mansplaining, I understand how to be a boss type. And no matter how many times I fall down, I'll get back up bigger, faster, stronger, and wiser than before so watch out world type. It's not just about how she is at work, it's the fact that she's a Badass Boss Babe in every aspect of her life type.
The adjustable cuff is made from surgical-grade stainless steel or gold-plated surgical stainless steel.


The width of the bracelet cuff is 3MM and is approximately 2.5" in inner diameter.