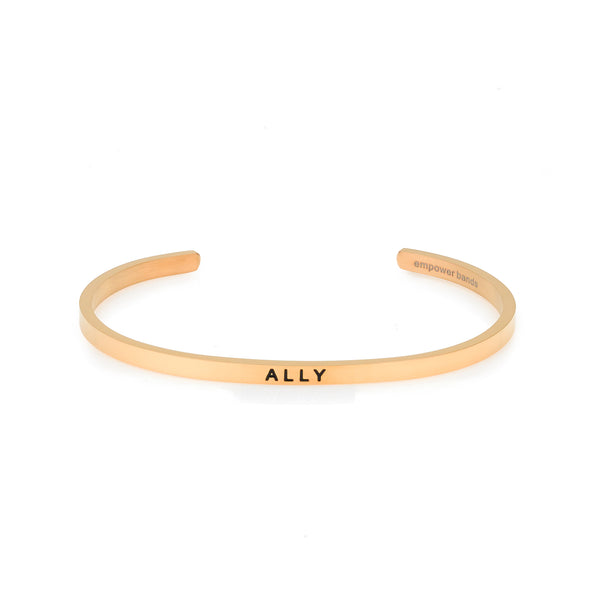 To all my friends from marginalized communities, know you are always in my thoughts. I think about how much resilience you have to carry in your body, that you had no choice but to build. I think about the fact that no matter how hard you work, you may not be valued as much as you should be, that your value might not be seen at all. I think about how when you are in rooms that mistreat you, you are told to be grateful to even be there. I think about how many times you've tried to work through your trauma only to be told it doesn't exist in the first place, that it's not that big of a deal, that you're being sensitive. I can't pretend to fully know what it is to be in your shoes, but I am always with you, in solidarity, ready to support you. I am your ally.
The adjustable cuff is made from surgical-grade stainless steel or gold-plated surgical stainless steel.


The width of the bracelet cuff is 3MM and is approximately 2.5" in inner diameter.